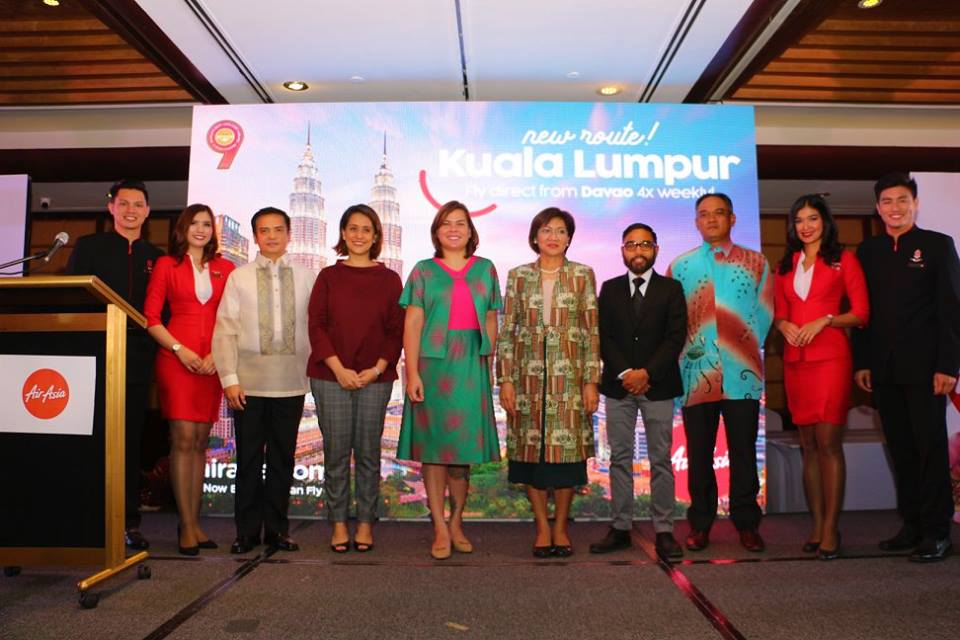 AirAsia officiated the recently launched route from Davao to Kuala Lumpur, Malaysia last February 1, 2018, at The Marco Polo Hotel Davao. The route now operates with four times weekly flights between Davao and Kuala Lumpur.  To celebrate this milestone, Philippines AirAsia worked with the best event coordinator in Davao to make sure that the event was a blast!
A press conference was held to officiate the Davao – Kuala Lumpur route attended by Honourable Sara Z. Duterte, Mayor Davao City; Eden Josephine L. David, Tourism Assistant Secretary; Aireen Omar, AirAsia Deputy Group CEO – Digital, Transformation, Corporate Services and Riad Asmat, AirAsia Berhad. With VIP guests from AirAsia, as well as the city government of Davao, it was important for AirAsia to hire a professional event planner, to ensure that everyone was accommodated properly.
For companies who have upcoming corporate milestones to celebrate similar to this, it is highly encouraged that they get in touch with a corporate event planner to ensure a hassle and stress-free event!
Event coordination, event styling, and PR were done by PREP (PR, Events & Promotions). For Davao corporate event bookings, you can send us a message or visit our website at prepeventsandpr.com. #EventByPREP #AirAsiaDVOKUL