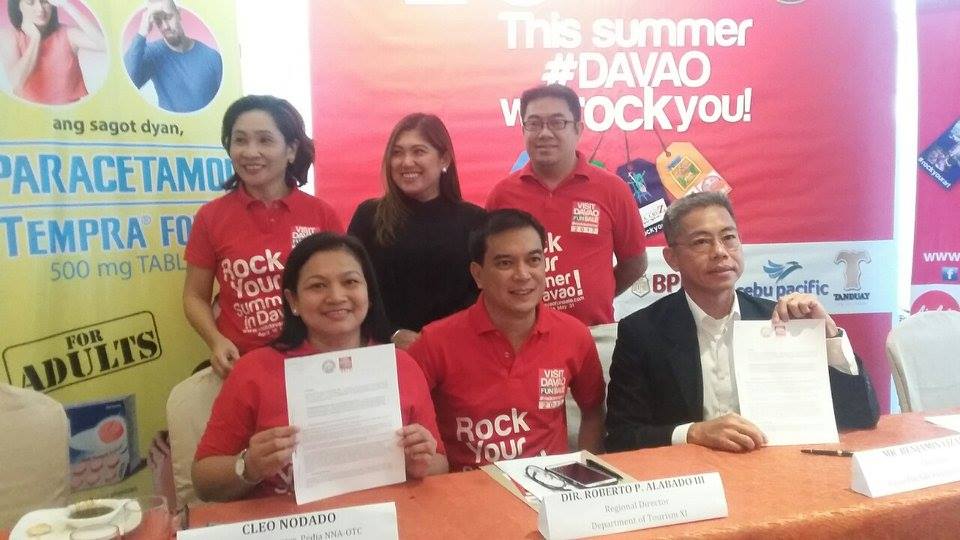 Visit Davao Fun Sale, the biggest tourism event in Davao region, celebrates its 4th year with a huge selection of events and activities this summer.
The event will run from April 16-May 31, 2017 and it features discounted offerings in airfare, accommodations, tours, dining, shopping, beauty and wellness, as well as fun events in sports, arts, and nightlife. Highlights of the event include sports and leisure events in Mati (Davao Oriental), Mt. Apo (Sta. Cruz, Davao del Sur), Island Garden City of Samal (Davao del Norte), as well as different art exhibitions, cultural performances, music and nightlife events in Davao city.
"Every year, we aim to go bigger. There is just so much to see, do, and appreciate in Davao, and we put together a unique set of events and activities to reflect that," shares Mr. Robby Alabado, Regional Director for DOT XI.
Visit Davao Fun Sale went from mainly featuring sale events in Davao city, to expanding to a wider range  of activities in the entire region year after year. This year, other tourism campaigns joining this celebration include Experience Davao Oriental, Spectacular Sta. Cruz, Visit Samal Islands, I Love Mati, and Basta Davnor, The Best.
"Whether you're into shopping, sports, arts, or even if you just want a quiet relaxing evening at a nice local restaurant and then go for a roadtrip in the region, we have something for you. There are, indeed, so many reasons why NOW is the best time to Visit Davao," muses Mr. Benjie Lizada, Chairman of the Executive Committee of the Davao Fun Sale Execom.
VDFS, as it is fondly called, uses the social media hashtag #RockYourSummer to catapult an organic social media campaign featuring the VDFS flagship events.
The Visit Davao Fun Sale is organized by the Davao Fun Sale Execom in partnership with the Department of Tourism. It is co-presented by AirAsia, Bonamine, BPI Cards, Cebu Pacific, and Tanduay.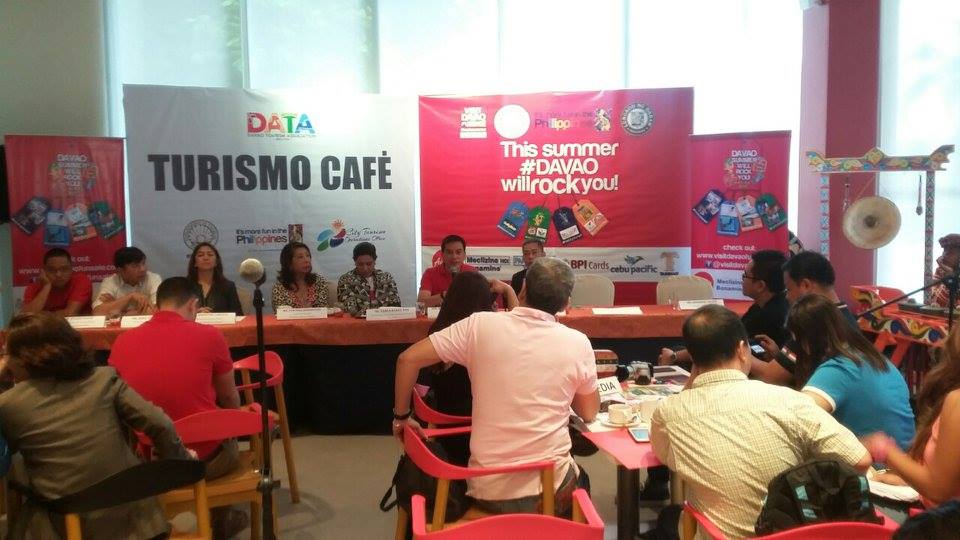 ---
Visit DAVAO FUN Sale 2017 APRIL 16 to May 31, 2017
CALENDAR OF EVENTS
| | | |
| --- | --- | --- |
| MAJOR EVENTS | DATE | VENUE |
| | | |
| Rock your Sparty (Grand Opening) | April 19 – 20, 2017 (Wed & Th) | Waterfront Insular, Davao City |
| Art Mindanao | April 19 – May 31, 2017 | Malls and Hotels, Parks, Davao City |
| DurianMan Triathlon | April 23, 2017 (Sunday) | Davao City and Island Garden City of Samal, Davao Oriental |
| Ultimate Frisbee Invitational Tournament | April 22 – 23, 2017 (Sat & Sun) | Davao Oriental, Mati City |
| Daba-Daba Davao: Dance and Theater Performances | April 22 – May 31, 2017 | Davao City |
| National Skimboarding Competition | April 22- 23, 2017 (Sat & Sun) | Mati City, Davao Oriental |
| Mt. Apo Sky and Vertical Race | April 29, 2017 (Saturday) | Mt. Apo, Sta. Cruz, Davao del Sur |
| Mt. Apo Boulderface Challenge | April 30, 2017 (Sunday) | Mt. Apo, Sta. Cruz, Davao del Sur Davao City |
| Hataw Dabaw Street Dance | April 29, 2017 (Saturday) | SM Ecoland, Davao City |
| Pub Crawl | April and May 2017 | Davao City Restobars |
| | | |
| MAJOR EVENTS (MAY 2017) | DATE | VENUE |
| Kabilin Festival: Cultural Celebrations, Visitours' Exhibits and Competitions | May 1 – 7, 2017 (Mon – Sun) | Province of Davao Oriental |
| Mindanao Dive Expo, Photo Seafari | May 6- 7, 2017 (Sat & Sun) | Island Garden City of Samal, Davao del Norte |
| Samal Marathon | May 7, 2017 (Sunday) | Island Garden City of Samal, Davao del Norte |
| Sand Sculpting Competition | May 7, 2017 (Sunday) | Island Garden City of Samal, Davao del Norte |
| Bigiw Regatta: Non-motorized banca "Sail and Speed" Competition | May 7, 2017 (Sunday) | Island Garden City of Samal, Davao del Norte |
| Dive Well Visit Davao Mindanao Dive Expo and Wellnes Fair | May 11 – 14, 2017 (Thu – Sun) | SMX Lanang, Davao City |
| National Volleyball Competition | May 19-21, 2017 | Dahican, Mati City, Davao Oriental |
| Madayaw Hugyaw Sayaw | May 20, 2017 (Saturday) | Island Garden City of Samal, Davao del Norte |
| Mindanao Pet Congress | May 26 – 27, 2017 (Friday & Saturday) | Davao City |
| Battle of the Strongest | May 27, 2017 (Saturday) | Matina Town Square, Davao City |
| Ethnica, Davao Jam | May 27, 2017 (Saturday) | Matina Town Square, Davao City |
| | | |
| --- | --- | --- |
| WEEKLY EVENTS | DATE | VENUE |
| Dabawenya Alla Prima: Sketching of Popular Personalities | April and May 2017 | Davao City |
| Daba – Daba Davao: Dance and Theatre Performances | April 22 – May 31, 2017 (All Weekends) | Davao City |
| Art Mindanao: Cordillera-Davao Art Exchange | May 31, 2017 | Davao City |
SALE ACTIVITIES
DATE
VENUE
Shopping Sale
April 15 – 16 ; May 27 – 31, 2017
Davao City (Mallwide, Citywide and Simultaneous Sale)
·       Fun Tours Sale·       Dining Sale

·       Accommodation Sale

·       Wellness and Spa Sale

April 16 – May 31, 2017

Davao City, Island Garden City of Samal, Sta. Cruz, Davao del Sur, and Mati, Davao Oriental and Province of Davao Oriental