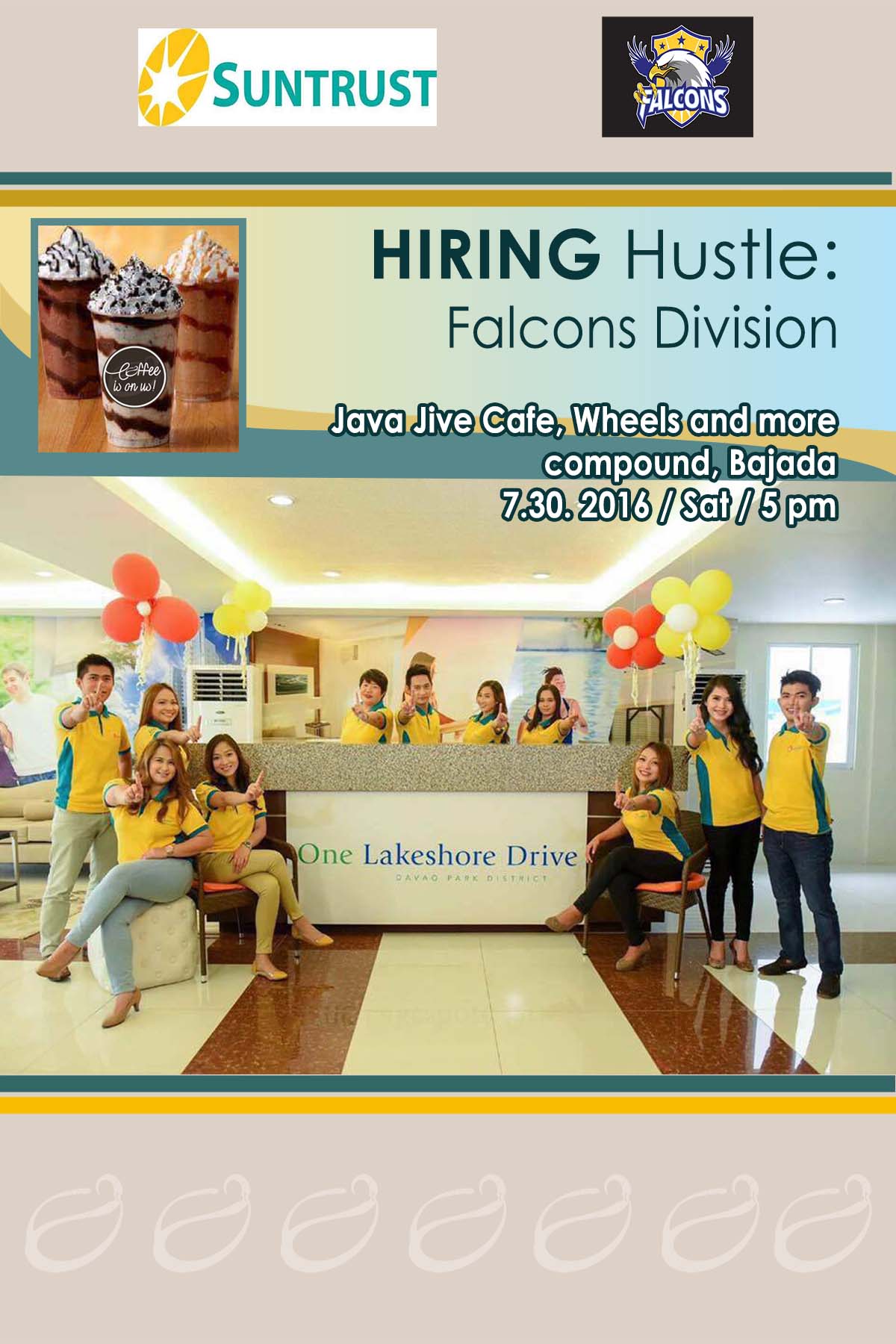 SUNTRUST'S TOP SELLING TEAM, Falcons Division, is looking for awesome PROPERTY SPECIALISTS and BRANCH SALES MANAGERS!?
And coffee is on us! ☕️
If you are up for the challenge, EMAIL your CV/ Resume with contact information to hiringhustle.falcons@gmail.com and WAIT FOR THE TEXT CONFIRMATION, and come to our Hiring Hustle coffee and cocktails event. Instead of a bland, office arrangement, the HIRING HUSTLE event will have a more relaxed atmosphere where you can meet your future teammates, get to know the company, and feel an overall good vibe about working with a similar set of highly motivated professionals.
It's high time to be involved in the real estate industry now! And if you want to get with the right people, start with SUNTRUST FALCONS DIVISION. 🙂
So don't forget to email your CV/Resume to hiringhustle.falcons@gmail.com. You will be sent an SMS for your confirmation and coffee meeting schedule. Walk-ins are also welcome but their schedule will be determined on the day of the event.
Save the date:
July 30, 2016 | 5PM
Javajive Bajada
(Wheels and More Compound, JP Laurel, Davao city).
✔️SHARE AND TAG your friends who might like this. COFFEE is on us! ❤See you!
?For inquiries, contact Jessa at 0942 0888 702.