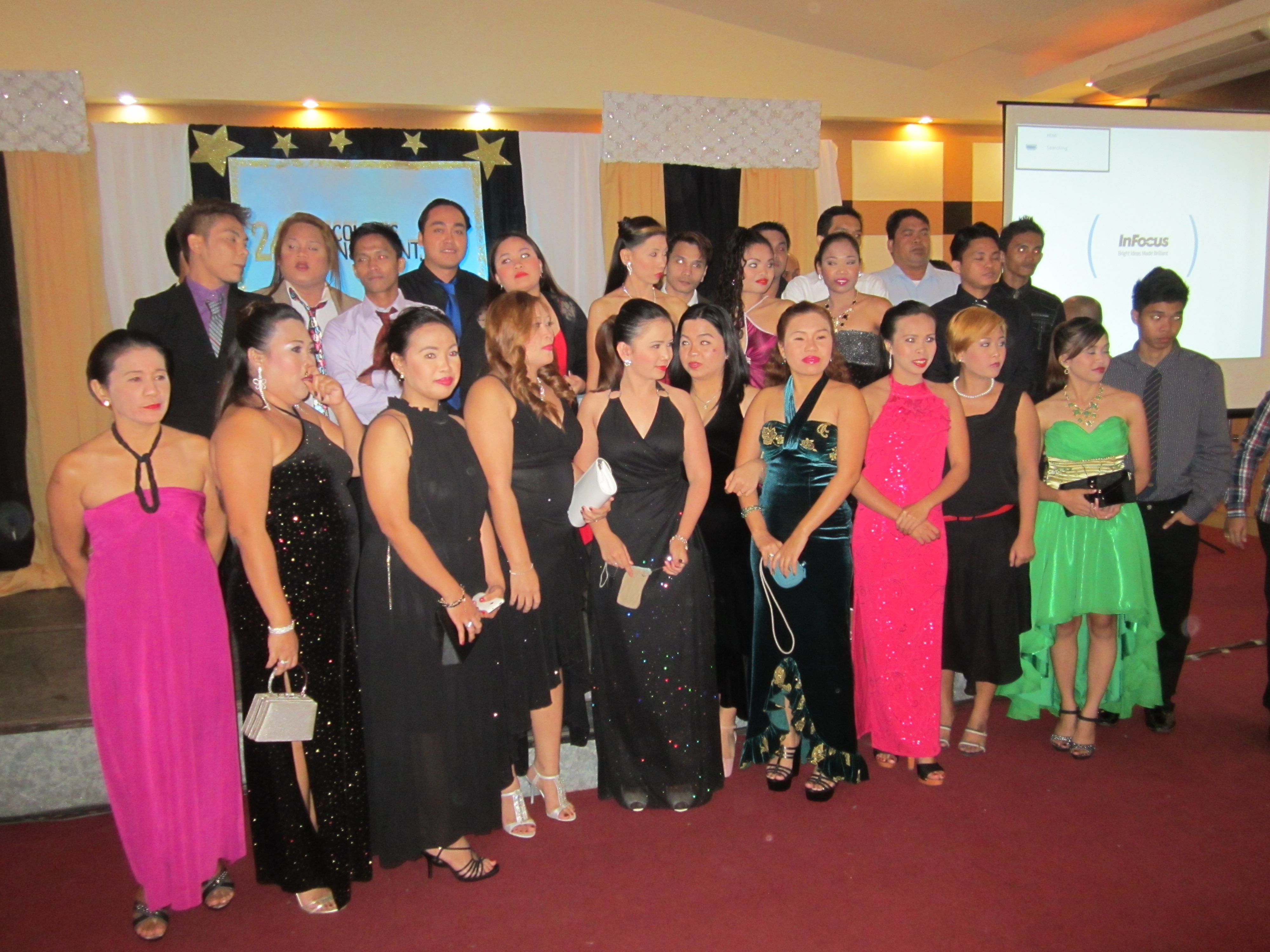 With 10 fruitful years under their belt, 24K Accounts Consultancy,
Inc., a homegrown legal consultancy firm, celebrated this decade milestone in
a feast of white, gold and black last February 15, 2014 at the Garden Oases Convention Center. Over 150 personnel members attended this grand party. Complete with high-grade entertainment from fire dancers, local stand up comedians, an acoustic band and a seasoned local DJ, it was truly a night to remember! The party kicked off with dance numbers, a brief presentation about070-158 the company history and the giving of loyalty awards. As the night neared to close, the girls were also surprised to have been sponsored a special dating game with no other than the famous matinee idol, Daniel Matsunaga. After the room roared in screams of kilig, the memorable dating game was followed by dance numbers from select members of the staff from Visayas and Mindanao.Celebrity Dresses Sale
The night was punctuated with an open bar and party music from DJ Big of Party Animal. CONGRATULATIONS and more power, 24K Accounts Consultancy! — Full event coordination, lights rentals, talents, host, DJ 1Z0-043 and pre-event cocktails by PREP – PR, Events and Promotions. To book your event, email us at prepdavao@gmail.com.