On June 18, Qatar Airways' maiden flight from Doha to Davao arrived at the Davao International Airport at 6:00PM from Hamad International Airport, with 133 passengers on-board.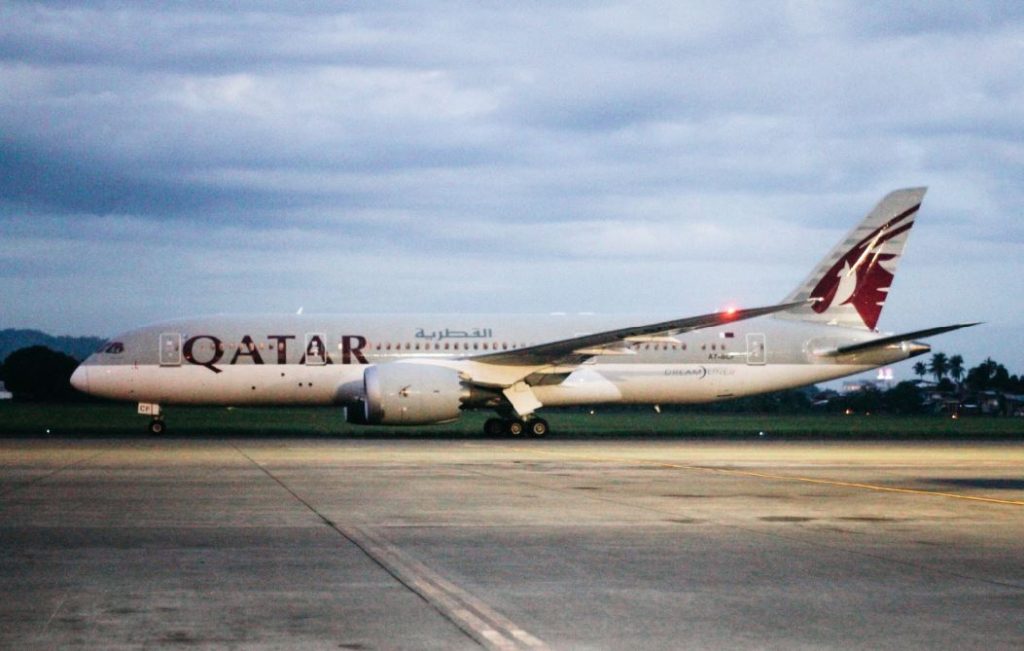 With a help of PREP, a professional event organizer in Davao, Qatar Airways successfully welcomed the inaugural flight by rolling out a red carpet and full setup at the tarmac, as soon as the Boeing 787 Dreamliner's engine stopped; just in time to welcome the VIPs, Mr. Marwan Koleilat (SVP East Asia & South West Pacific ), H.E. Alan Timbayan (Philippine Ambassador to the State of Qatar), and Mr. Roussell Reyes ( First Secretary and Consul General, Philippine Embassy in Qatar), along with the rest of the passengers on-board the maiden flight.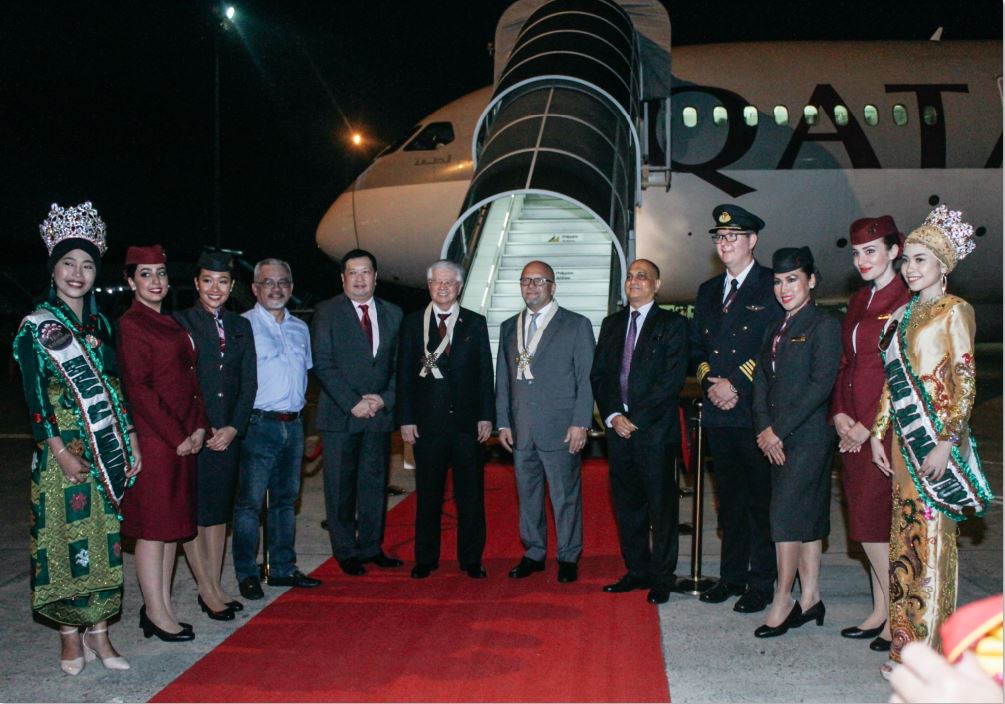 In addition to the setup at the tarmac, PREP also dressed up the pre-departure area of the Davao International Airport, with bunches of roses, Mindanaoan art decor, complete with a Halal snack buffet and a stage setup with local ethnic dancers–all part of the celebration of Qatar Airways' inaugural flight. Everything went smoothly, as the company hired a great team of professional event planners.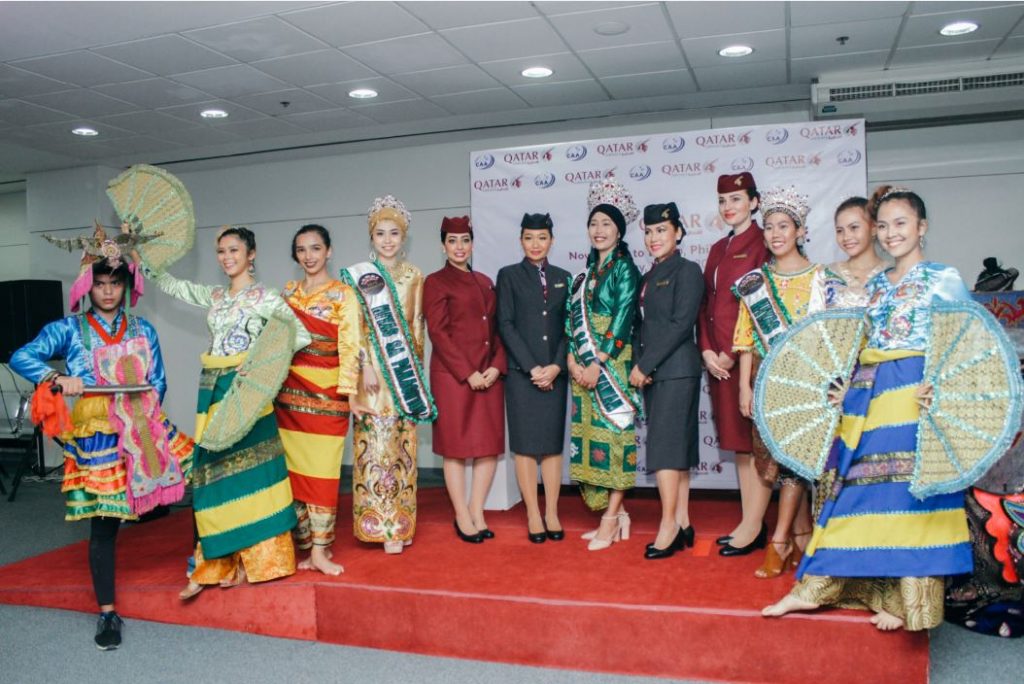 PREP was also able to produce a beautiful branded cake for the ceremonial cake cutting participated by Qatar Airways VIPs, and the local Civil Aviation Authority of the Philippines (CAAP) officers.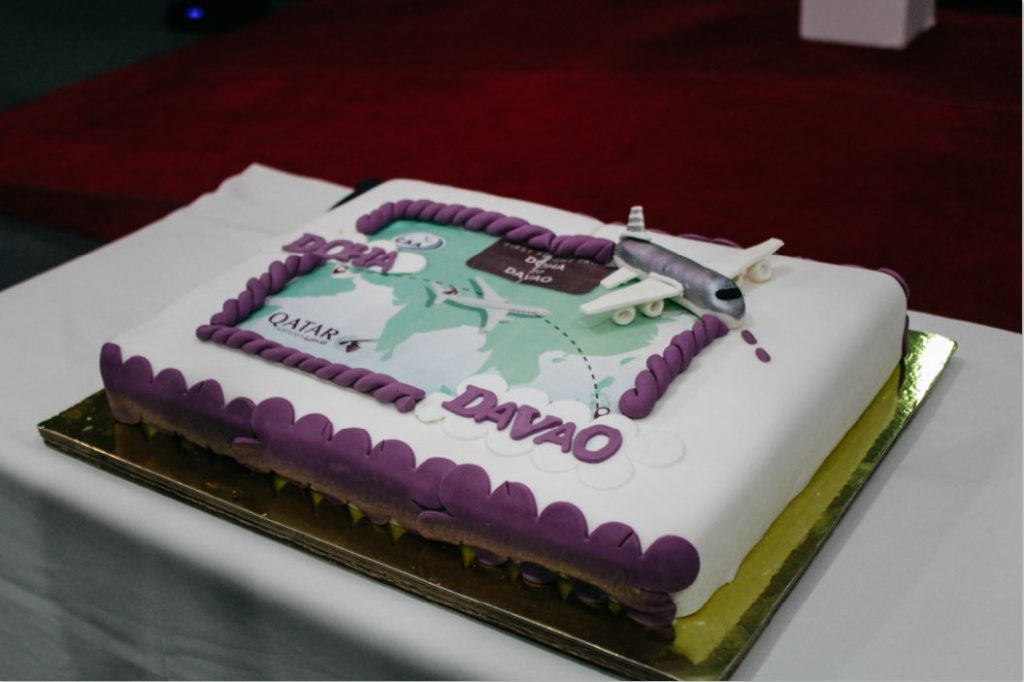 PREP handled the Full Event Coordination, Event Styling, Photo and Video Documentation, Lights & Sounds set up, Talent Management, and a Halal snack buffet.For your event needs, send us an email at prepdavao@gmail.com or send us a message on Facebook.