Last May 4 and 5, 2019 at Planet Hollywood in Las Vegas, Opposed Media hosted a marketing event worth remembering — Socially Unacceptable Vegas, a weekend of dangerously effective storytelling, copywriting, positioning, and selling strategies.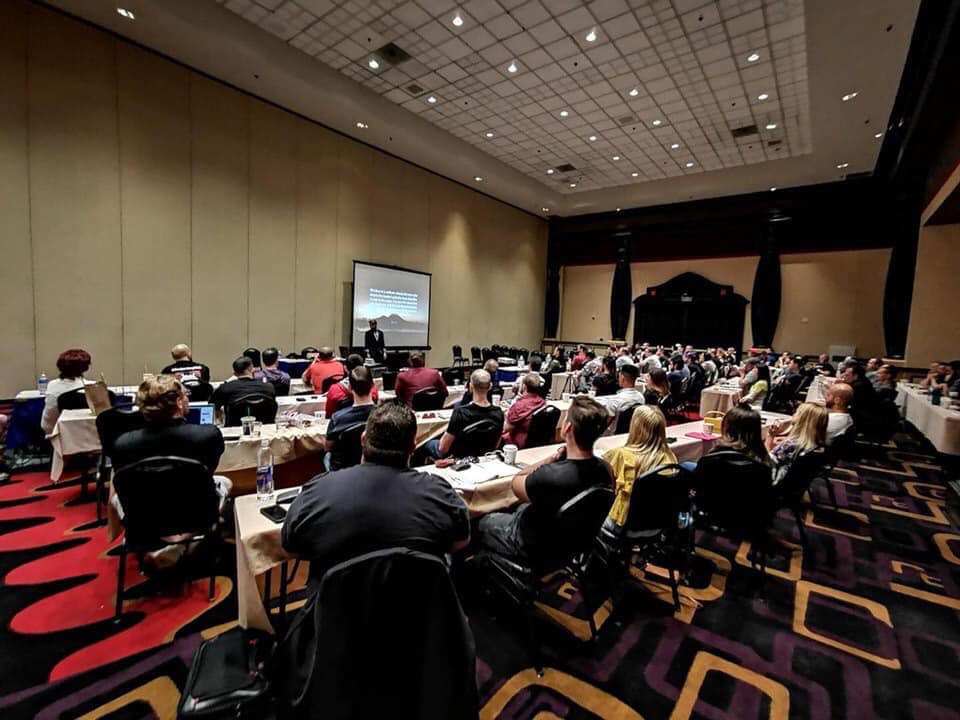 The unique gathering was attended by over 100 participants from the different parts of USA — and from different industries: mortgage, brand design, recruitment, loans, real estate, lead generation, marketing, and more.
With help from a professional event organizer, PREP, Opposed Media was able to plan, organize, and coordinate with Planet Hollywood for their event in Vegas…from remote canvassing and delivery coordination, to ingress, egress, and on-the-day coordination.
On the first day of the event, the professional event organizer also planned fun activities for the attendees, such as a get together at the bar and casino floor of Planet Hollywood–a little ice breaker for everyone who attended. Also, another fun bonus during the event was an air guitar competition–definitely something to remember from this two-day workshop!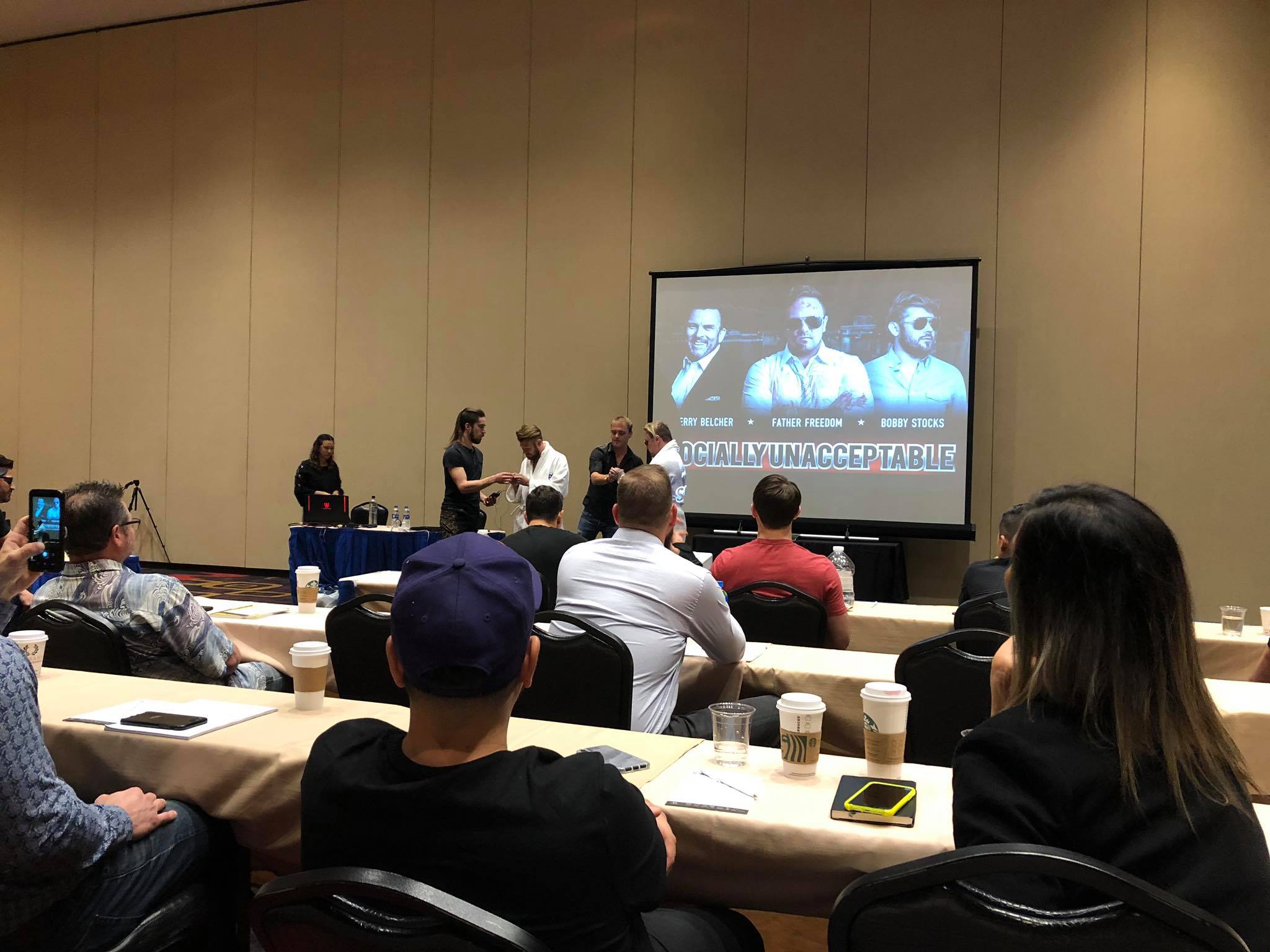 With Bobby Stocks peeling back the curtain on his businesses and showing them actual numbers, data, campaigns, and industry secrets, Perry Belcher teaching his newest discoveries and secrets of killer storytelling , and Mitch Miller teaching his Illuminati Marketing System: secrets of positioning, content creation, and creative marketing, everyone at the event was given the chance to learn from the best.
The two days of mind blowing talks, activities, and experiences was easily planned by Opposed Media, thanks to the help and hard work of a professional event organizer and Planet Hollywood (special thanks to Farren Bush).
Here's some smiles from Socially Unacceptable…everyone's excited for the next round. Do you have any idea where it will be? Follow Mitch Miller (Opposed Media) for updates. If you want to get serious about making money through your social media influence, this is an event you don't want to miss.
—
PREP is the official event partner of Socially Unacceptable – Las Vegas, Nevada. For inquiries and bookings, email us at prepdavao@gmail.com.
 International Events| Seminars | Workshops | Retreats
Smart and Spectacular