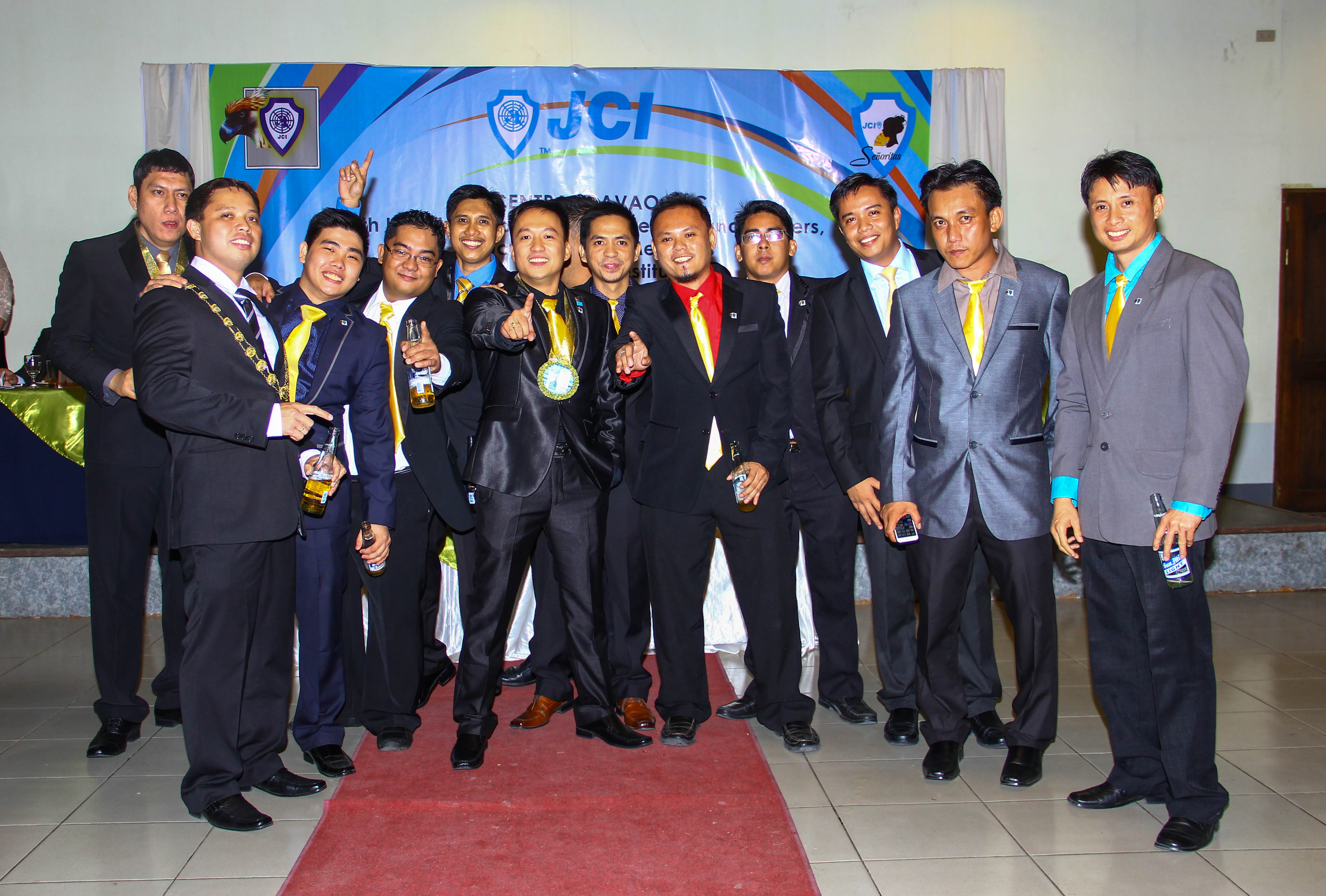 (JCI Central Davao Board of Directors )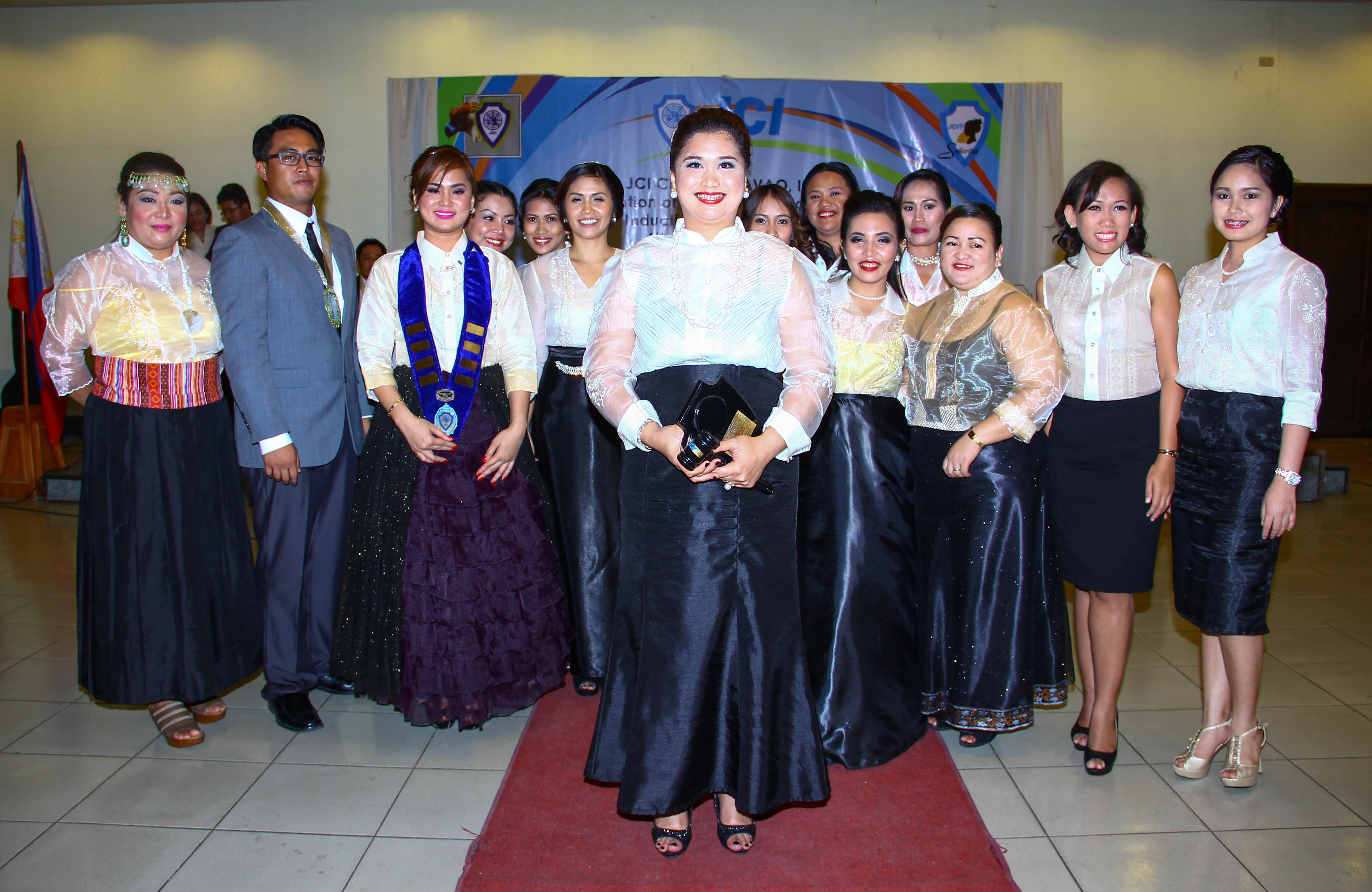 (JCI Senyoritas Board of Directors)
As the Junior Chamber International (JCI) induction season is nearing to a close, two of Davao's chapters, JCI Central Davao and JCI Señoritas, inducted their new officers and members last February 27, 2015.
The event was held at Garden Oases Ballroom 3, in themes of gold, white and a touch of green. JCI Central Davao, the more seasoned chapter, celebrated their 14th year while the JCI Señoritas, a chapter sponsored by Central Davao, marked their 2nd year in the JCI arena. Both chapters are active in business, personality development and community projects. During the said event, both chapters also signed twinning agreements with JCI San Pablo 7 Lakes and JCI General Santos Twin Star, as well as  a partnership MOA with REACT Philippines (Regional Emergency Assistance Communication Team).
The joint induction was attended by over a hundred members of the JCI Davao Region community, as well as VIPs such as JCI National President Brian Lim, Regional Vice President Emmanuel Nartatez II, Area Vice President Rumel Mira and Assemblyman Khadafi "Toy" Mangudadatu.
The incoming year will surely be a fruitful one for JCI Central Davao and JCI Senoritas, under the leadership of their newly inducted Presidents, JCI Member Adriano Po, Jr. (JCI Central Davao)  and JCI Member Ana Liza Paglas (JCI Señoritas).
JCI is a nonprofit organization of young active citizens aged 18 – 40 year old, who are engaged and committed to creating impact in their communities.
——
More photos below. Thank you, The Image Guys for the photos. On-the-day Event and Program Coordination, Projector Rentals and Scriptwriting by PREP. To book your event, email us at prepdavao@gmail.com or contact us at 0917 678 0008. Thank you!