From the desk of Karla Singson:
"A few weeks ago I ran a mastermind on my exclusive KS Access group and it was all about correcting our money mindset. 

On that 5-day intensive class, we had a combination of lectures, workshops, and journaling, that made us confront our bad attitudes towards money and open up to more,  more, more.

Money Mindset Mastermind Registration Now Open Class starts – Aug 3 (Exclusive FB Group)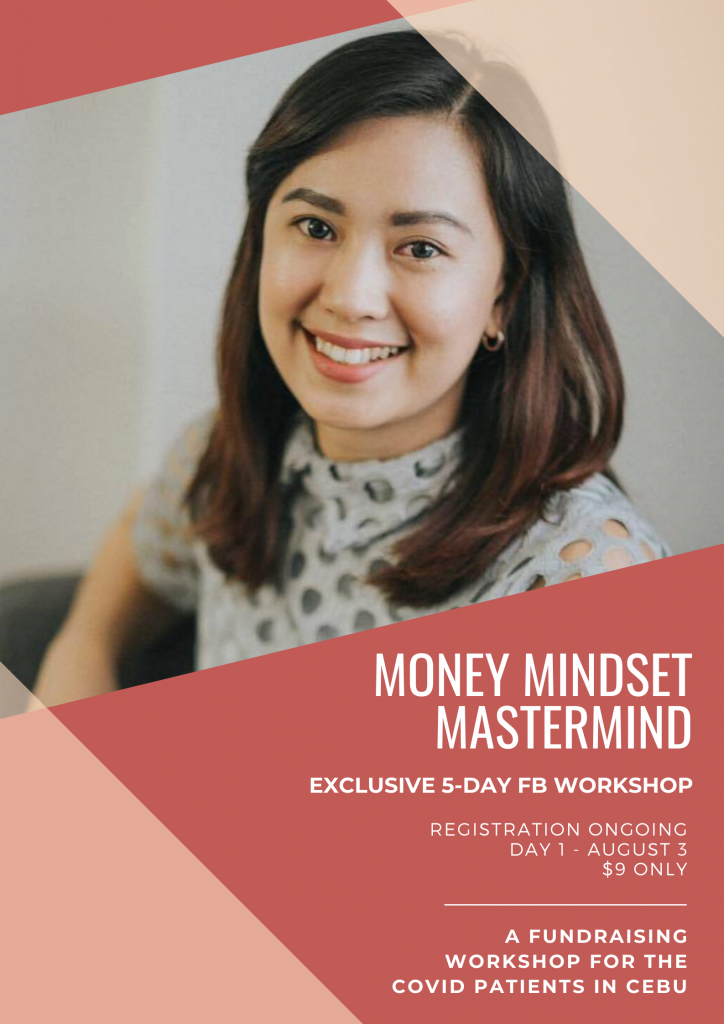 Here's the tip of the iceberg, but the daily sessions are much deeper and more powerful:
Day 1 – The art of making yourself available for more
Day 2 – Why detachment is good for you and why it is directly connected to your ability to make money
Day 3 – Deep dive into your relationship with money, erasing past negative experiences, trauma, and practicing forgiveness [THIS IS REALLY POWERFUL MOST ATTENDEES CRIED DURING THE EXERCISE]
Day 4 – Why we all deserve a $100K day, and how we earn, keep and grow money as it should be!
Day 5 – What does REAL WEALTH mean? And how can we best align ourselves to it?

Don't take my word for it, this is absolutely groundshaking, and intention-moving. Here are a few testimonials from my students.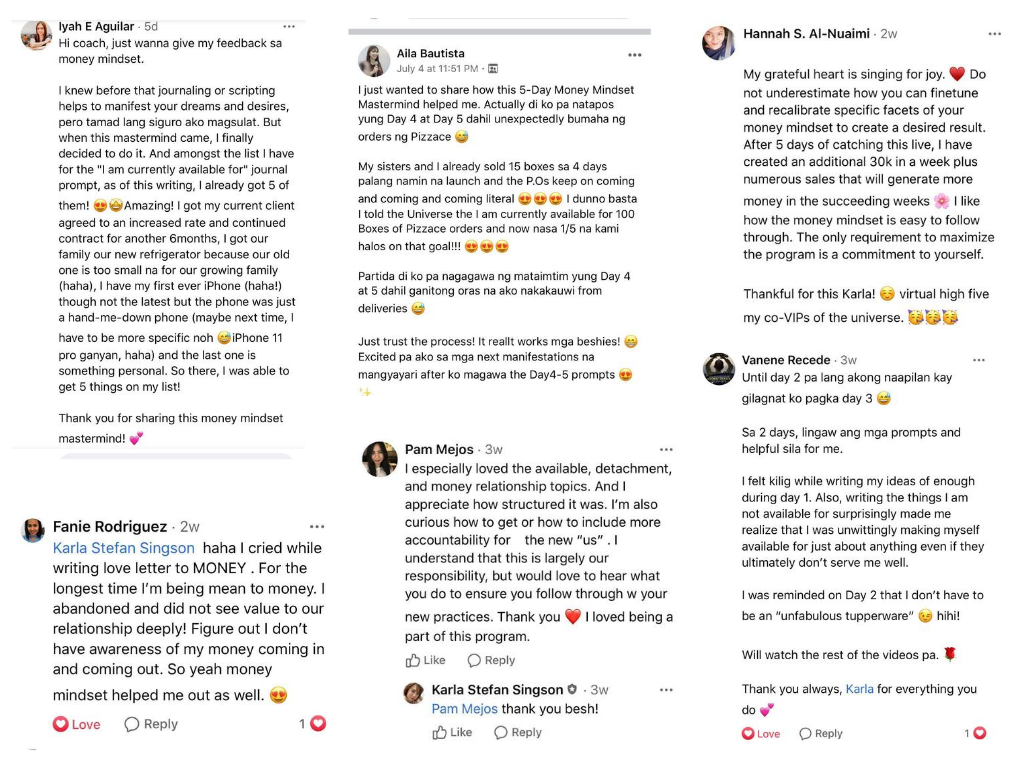 When I say life-changing, it really is. Sometimes we keep working so hard but we lose sight of our real purpose, and it affects our ability to earn, keep, and grow money.

This is a 5-day mastermind where we start each day with a lecture and you do an important task afterwards. It takes less than 30 minutes a day only. Don't miss your assignments because that's where the real magic happens. 😉

And by the way, I'm doing this for a good cause. Since I'm already a semi-retired coach, proceeds of this workshop will go to COVID patients in Cebu.
They really need our help, and this is your chance to stand with me in our fight against the dire consequences of the pandemic.

Your $9 will not only make you more money, but will also be a blessing to those who need it the most. That's $1.80 a day, the lessons you will get is worth at least 5 more zeroes after that 😉
After registration, send a screenshot to our FB page and we will send you a link to the group. Thank you!

P.S. Please share this so you can be a blessing to others, too.  This is a one-time masterclass only. See you! 🙂 "