Bookworms can choose from over a million books at the World's Biggest Book Sale from 22 November to 2 December
(November 21, 2019) Davao, Philippines – Since its debut in the Philippines in 2018, the Big Bad Wolf Book Sale has taken the country by storm, having covered four cities so far including Manila, Cebu, Pampanga and Davao. After satisfying 150,000 bookworms last year, the Big Bad Wolf Book Sale is returning to the city for the second year running with over one million brand new English books to choose from a multitude of genres. Bibliophiles in Davao will be excited to hunt for their favorite titles at 50% to 90% off recommended retail price. The World's Biggest Book Sale will be held for 24-hours straight from 22 November to 2 December at the Enderun Tent, Azuela Cove in Davao City. Entry to the Sale is FREE.

According to a 2017 survey by the National Book Development Board, Filipinos still enjoy reading books, but their budget does not permit them to purchase new books on a regular basis. During the 11-day Book Sale, visitors can stock up to binge read all year long on affordably priced books. Books from copious genres including music, self-help, architecture, biographies and more will be at hand. Fiction readers can devour various titles including literary fiction, classics, thriller, romance and young adults. Parents will find an assortment of children's books including activity books, pop-up books, coloring books and audio books. Shoppers can come to the Sale multiple times during its duration as books will be restocked daily. Local books will also be available at the Sale including quality reads that showcase Filipino charms and heritage from Adarna House and the ABC Educational Development Center.
"The Big Bad Wolf Book Sale has received tremendous support from the public in the Philippines throughout our numerous Book Sales here. Over the past two years, we have continued to convert non-readers to readers and hope to eradicate illiteracy throughout the nation. Through the love of reading, an individual's background knowledge is enriched and allows them to grow mentally, psychologically and emotionally. With our books, we hope to empower the local communities to use books as a tool. One of the struggles that Filipino readers face is the skyrocketing prices of books sold in bookstores. Purchasing a book should not be luxury item or a privilege but a right regardless of their status," said Andrew Yap, Co-Founder of the Big Bad Wolf Book Sale.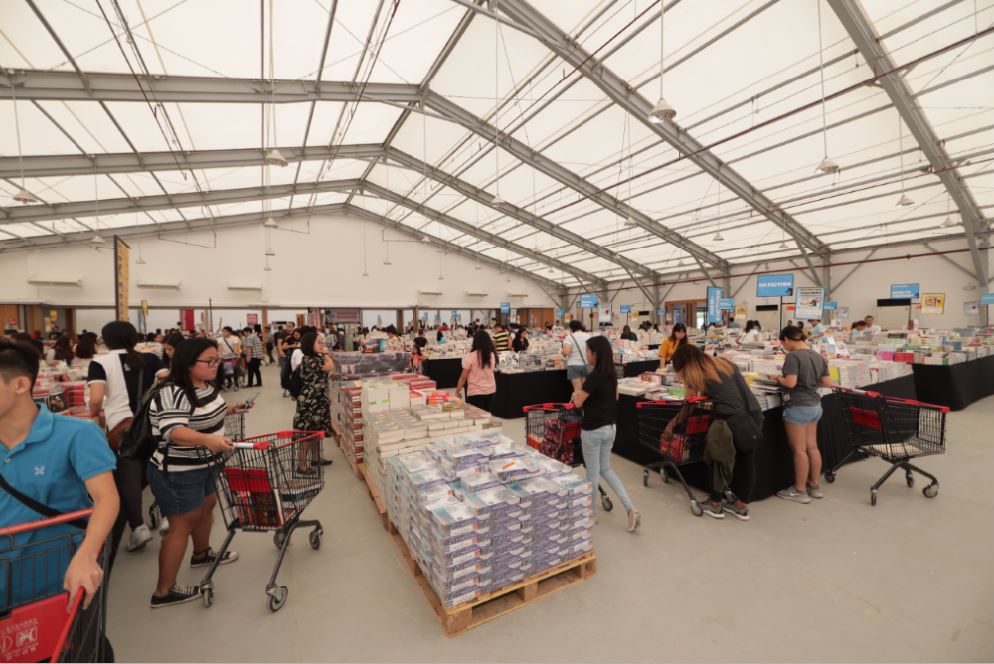 "It is Davao City's pleasure to support the Big Bad Wolf Book Sale's mission in providing quality reading materials at affordable prices. We are grateful to the Sale and their team for presenting the people of Davao with a large selection of books at the lowest prices possible. We hope they will continue to inspire and encourage many Filipinos to discover the joys of affordable and accessible reading. May these books continue to serve its purpose to impart knowledge. We hope that book lovers continue their love for reading and aim for a future where everyone places importance on reading and imagination to people of all ages," said Sebastian Duterte, Vice Mayor of Davao City.
Exclusive to the Big Bad Wolf Book Sale are the Magical Books which transforms the act of reading with its Augmented Reality (AR) technology. The books combine both digital storytelling with the traditional format to allow the little ones to travel far with their imagination. The Magical Books which have sold hundreds of thousands of copies all around the world, have become one of the most sought-after sensations at past Big Bad Wolf Book Sales in the Philippines amongst parents. Parents find it interesting to have an exciting and animated book as a tool to instill reading habits from a young age and keep coming back for new books from the series. Characters come to life from classics such as 'Little Red Riding Hood' and 'Cinderella'. A total of 14 titles will be up for grabs at the Book Sale, including eight additional new titles compared to 2018. This will be the first time two new titles 'ABC Fun with Mickey' and '123 Fun with Mickey'' will be available at the Big Bad Wolf Book Sale in the Philippines. Additionally, an exclusive buy 5 free 1 promotion will be made available on Magical Books purchases on selected titles during the Big Bad Wolf Book Sale Davao 2019.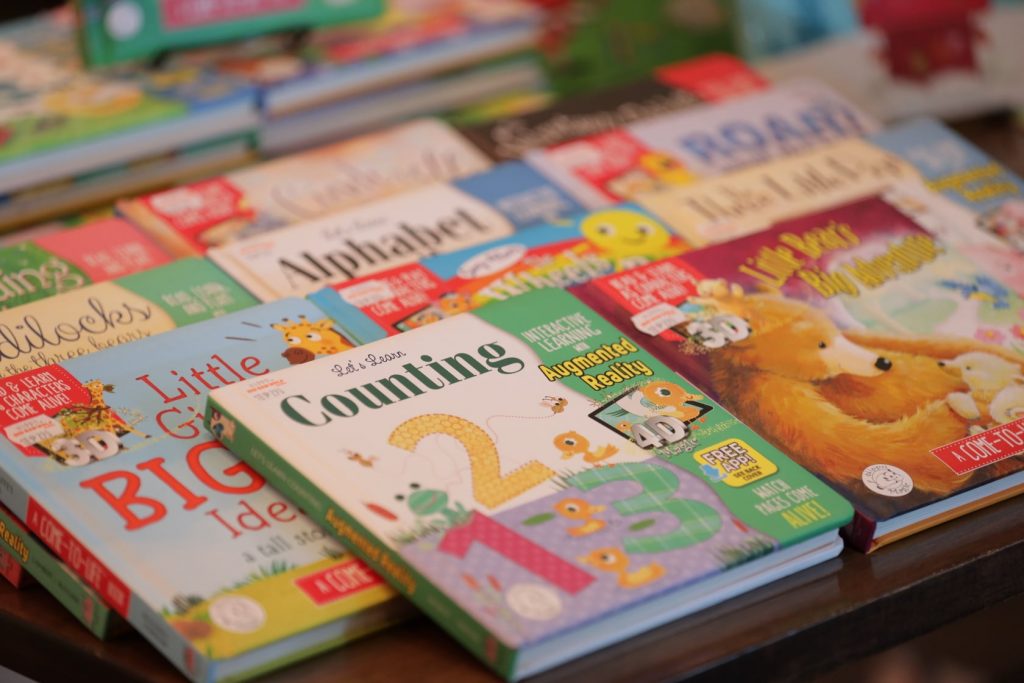 Aside from scoring reasonably-priced books, visitors can also be a part of the Big Bad Wolf Book Sale's Corporate Social Responsibility (CSR) initiative, Red Readerhood. In the Philippines, the Big Bad Wolf Book Sale works closely with Gawad Kalinga, as they reach out to communities in the country by giving back and making a difference in every place they visit. Sharing the same advocacy, both organizations believe that reading is meant for all and is a way of giving the best to the least.
"Today is a celebration of friendship brought about by a belief that working together for the common good will bring out greatness from each other. The Big Bad Wolf Book Sale Davao and Gawad Kalinga is forging a partnership that aims to bring affordable books to the hands of Filipino readers and non-readers alike. This year, we decided to go the extra mile, as for every book that is purchased at the Sale, a portion of the proceeds from the Big Bad Wolf Book Sale Davao 2019 will be contributed towards building transitional houses for the earthquake victims and the Big Big Wolf Book Sale is kick-starting this initiative by pledging to build 50 transitional houses. Together, the Big Bad Wolf Book Sale Davao 2019 will be made more meaningful for the earthquake victims. Sa Samahang Big Bad Wolf Book Sale and Gawad Kalinga, Walang Iwanan!" said Jose Luis Oquiñena, Executive Director of Gawad Kalinga.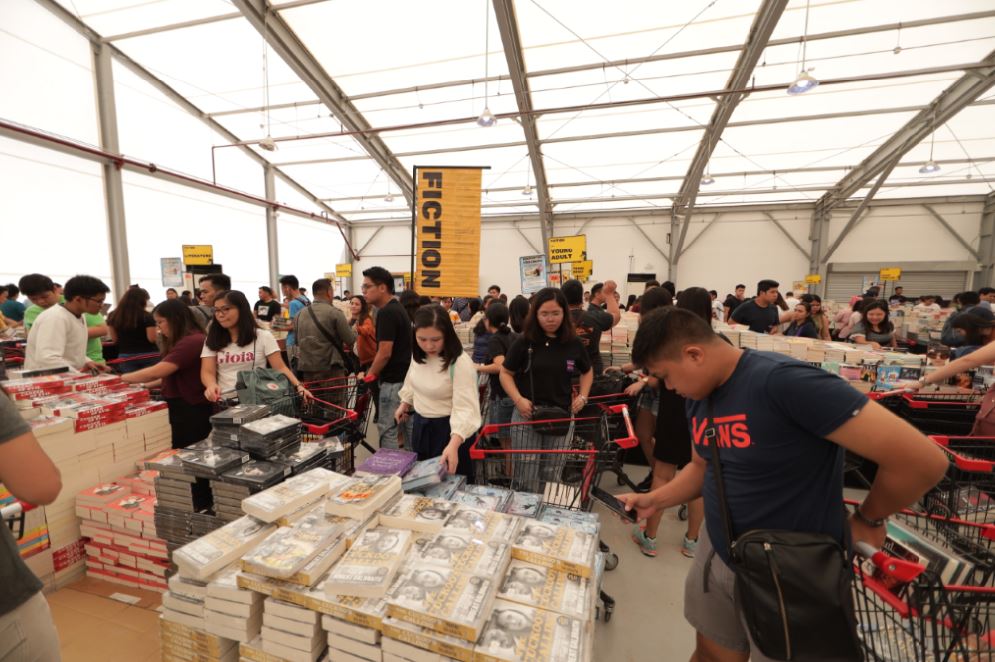 During the Big Bad Wolf Book Sale Davao 2018, 2111 books were donated to various villages, home and elementary schools in Patag, Misuhumey, Pegalongan, and Dumalogdog. In 2019, the initiative continues on with a total of 13, 679 books collected in Manila, Pampanga and Cebu. This year in Davao, apart from the transitional house building initiative, books collected from the Red Readerhood corner will be distributed to schools including Sibol Villarica, Sibol Cogon, Sibol San Nicolas, Sibol Mahayag, Sibol Medsa in hopes of spreading knowledge to the children there. To kick-start the donations, the Big Bad Wolf Book Sale will be pledging 500 books and visitors can also join hands in this cause by donating books at the designated Red Readerhood corner during the Sale.
Visitors who want to stand a chance to win the grand prize, a bookshelf full of their favorite book selections at the end of the Sale can participate in the daily photo contest. They simply have to post photos of themselves at the Book Sale or their own haul of books with the hashtag #BBW19LovesDavao to stand a chance to win.
Payment via PayMaya will be accepted at the Book Sale and a booth will be available to reload e-wallets. Exclusive merchandise from the Big Bad Wolf Book Sale will also be available including button badges, fridge magnets and stickers.
Stay in the loop with news through the Big Bad Wolf Book Sale's social media pages:
Facebook: https://www.facebook.com/bbwbooksphilippines/
Instagram: @bbwbooksph
Website: https://bigbadwolfbooks.com/
###
About Big Bad Wolf Books
Known as the World's Biggest Book Sale, the Big Bad Wolf Book Sale specializes in providing the widest selection of books possible at the lowest possible prices. It offers brand new books at discounts as high as 50% – 90%, with the primary aim to encourage people of all ages to discover the joys of affordable, accessible reading. The Book Sale features a wide range of books across all genres, including fiction and nonfiction bestsellers, young adult fiction, as well as an extensive collection of children's books.
The Sale, the brainchild of BookXcess Co-Founders Andrew Yap and Jacqueline Ng, has been a landmark event in Kuala Lumpur, Malaysia since 2009. In 2018, the Sale visited 16 cities in 7 countries and in 2019, the Sale ventured into 3 new countries; Myanmar, Pakistan and South Korea.
The Sale has toured across cities in Malaysia and abroad to Thailand, Indonesia, Sri Lanka, South Korea, the Philippines, Taiwan, United Arab Emirates, Myanmar and Pakistan with no plans to stop in making reading affordable for readers around the world.