Specific events require specific decor pieces. Which is why at PREP, we make sure that you are given the best decor pieces to complete your event, as each professional event organizer should. With this, we are sharing with you the top 5 events that a nice couch set will prettify: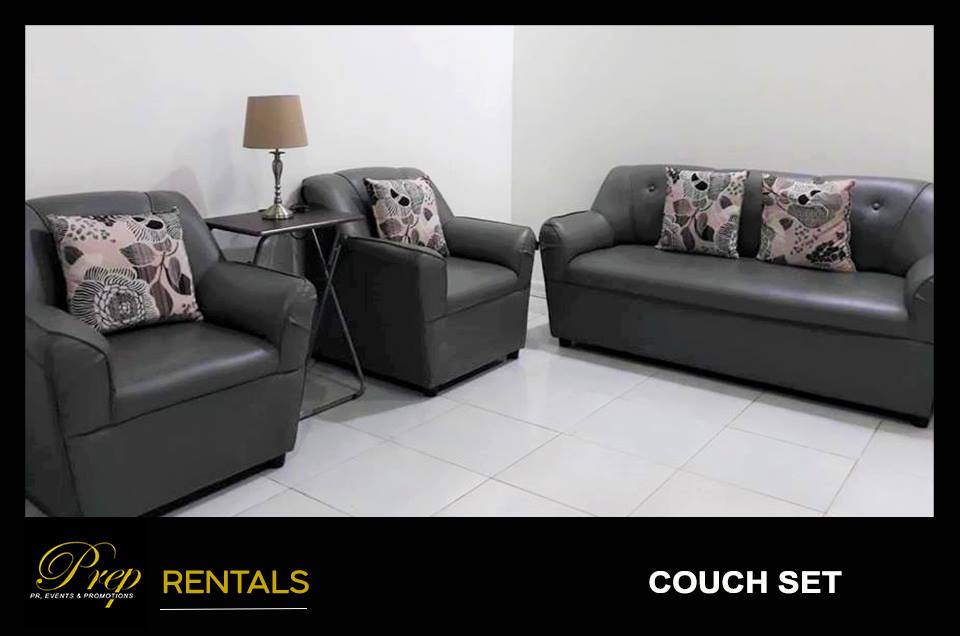 1. FORUM (talk show type)
It is important to make your key speakers/special guests to be comfortable during your interview, especially if the talk runs for more than an hour. A nice couch set could help set the mood and not just only make your speaker relaxed, but also gives an intimate vibe.
2. WEDDING/DEBUT (milestones/private events)
To make the stars of any private event, it is always good to make the stage look great! As a professional event organizer, we would recommend adding a couch to the stage setup, where the celebrant/s could relax and look extra special while they are on stage.
3. MALL SET-UPS (for brand activations)
When having a display at the mall, a nice couch could give your sales agents and prospective client discuss your products in-detail comfortably. With a couch included in your set-up, your brand activation will look more inviting.
4. ARTIST MEET AND GREET
Meeting your favorite artist during a panel interview is one thing, but being able to sit next to them would be the best! With a nice couch, you can provide the audience an experience that they'll always remember, as they are given an opportunity to sit comfortably next to their idols as they have their pictures taken.
5. ARTIST DRESSING ROOM
During mall shows, concerts, and press-cons, waiting can be annoying for your guests. Based on our experience as a professional event organizer, a nice and comfortable couch will really make a difference. This will give your special guests a comfortable seat, where they can lounge and even take a nap, as they wait for their turn on the big stage.
Remember, even a simple couch can make a difference in your event–for the stars of your event, and in some cases, for your audience too. With this in mind, a professional event organizer will highly recommend that you consider including a nice couch in your future events, may it be a corporate or personal event.
For inquiries, feel free to message us on our
Facebook Page
, or email us at prepdavao@gmail.com.
*Photos are actual photos of the couch sets that we have for rent.